Project Goal
Love Story 2 is a project from Video Basics Class. A three minute minimum, six minute maximum video based on a project proposal approved in advance by the instructor that outlines the theme, approach, and timeline. The work should consist of 100% original video and sound, and this project may choose to work in any genre (e.g. documentary, personal essay, fictional narrative, experimental, etc.). The video should take the form of a visual essay rather than being structured as a straightforward narrative, however it may involve narrative elements. The project should work metonymically/metaphorically to enhance the expression of the ideas you are expressing in the work.
Concept 
For Love Story 2, I got inspired from a vintage love story comic book when I was shopping at the vintage store. While I was reading the comic book, I felt relationship between a couple from these type of comic books are unreal and have wrong values. Thus, I want to make a video art installation to demonstrate what my personal view of a real relationship in between a couple. 

Explanation  
In this work, I use three different sides of presenting as a whole piece. I want my audience to move around, and to make interaction with my installation. So, they can watch the video from different angle, then they can get a better understanding of what is real and what is not. In this project, I use three different projectors to project on three winkle paper that are hang from the ceiling. Using hanging instead of just project them on the wall is also a decision that I made which I want the make the audience to participate in my project. There are three videos in my work, that represent different angles in a relationship. There are shots when the characters wearing the masks, and the masks mean different emotion that I add on to the original emotion the comic book presented. The robotic voice represents the character are either lying about something or they do not trust in what they are saying.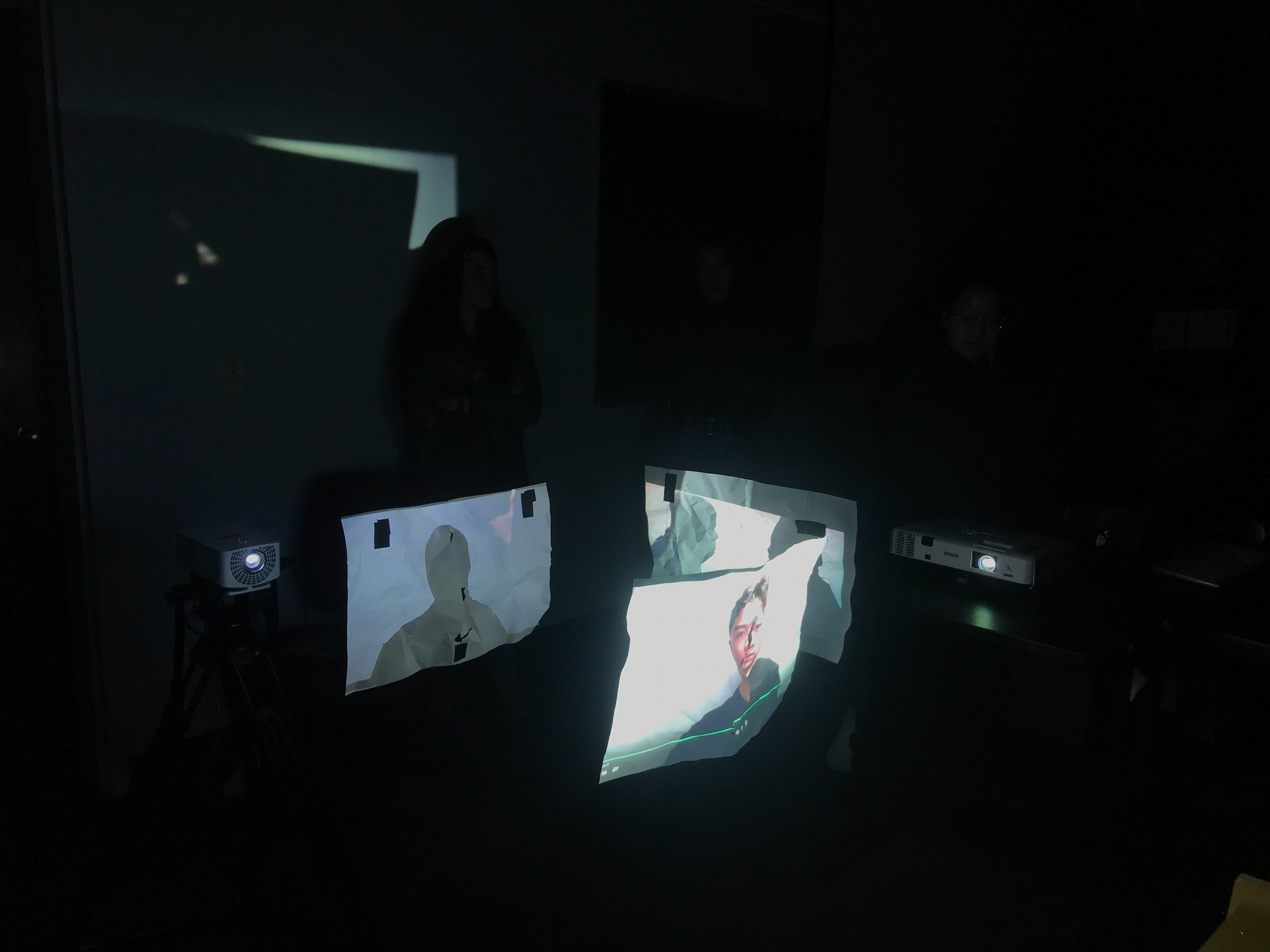 Ye Shen---Actor on the left.
Yijie Li---Actor on the right.